Lots of exciting events are happening at LBE as we close the first semester. Join us on Thursday, December 15th at 2:00PM for Miss Hodges holiday performance. We also hope you'll join us next week for our second annual growth parade on Wednesday, December 21st at 12:00PM to celebrate the accomplishments of each of our students.

Tuesday, December 20th, 4th and 5th grade students will present a live wax museum in connection with a recent writing assignment. Families are encouraged to attend to support the 4th and 5th grade students. The museum will be held in the gym at 9:00 AM. We look forward to seeing you on December 20th.

At Little Birch Elementary, Epic Adventures are Out of This World! Join us tomorrow evening, Tuesday, Sept. 27th for family literacy night from 4:30-6:30. Come out and enjoy fun activities that support reading, gaze at the stars & read with your child in the star lab, and enjoy a snack before receiving a brand new book with an adventure theme. We look forward to seeing you at Little Birch Elementary where we encourage learning beyond expectations.

As you make final preparations for the first day of school tomorrow, we would like to provide three reminders. 1. When dropping students off in the morning, pull past the orange cones and down the sidewalk to make room for other vehicles. Do not stop in the bus lane. Students should exit the vehicle on the passenger side and enter the school through the gym door. 2. Parent pickup is at 3:20. Form a single line along the sidewalk, starting at the pirate flag. Make sure your car tag is visible from the rear view mirror. 3. Students enrolled in Pre K do not start until next week. We look forward to seeing you tomorrow for the start of a wonderful school year!

There's still time to order your child's yearbook! Pictures of events from the entire 2021-22 school year will be included. Yearbooks will be distributed in the fall. If your child is moving to BCMS, we will see that they are delivered to them or you can pick them up here at the office when they arrive. You can visit the link below: inter-state.com/order and enter code 63399Y Ordering ends Sunday, June 19, 2022.

This is a friendly reminder that the Little Birch Elementary Awards Ceremony will be held Tuesday, May 24, 2022 at 9:00 A.M. in the gym. All visitors will need to sign in at the office and obtain a visitor pass. Award presentations will begin with Pre-K and end with 5th grade. Parents and guardians are encouraged to attend. A photo backdrop will be provided to take pictures of or with students. We look forward to seeing you on Tuesday to celebrate the accomplishments of our students.

The West Virginia General Summative Assessment begins Monday for 3rd, 4th, and 5th grade students. We appreciate your cooperation to ensure that students are prepared to do their best each day. Please make sure that your students go to bed at a reasonable time so they are well rested, encourage them to give their best effort, and review our 6 testing expectations: Leave electronic devices such as phones and smart watches at home. Follow directions the first time. Remain quiet during testing. Raise your hand before you speak. Keep your hands, feet, and all objects to yourself. Treat the computers and equipment appropriately. Students who are on time and attend all days of testing, demonstrate good behavior during all testing sessions, and remain focused and engaged during testing will be rewarded with a Testa Fiesta on Friday, May 6th. We will have a taco bar, pinatas, and some fun to celebrate test completion.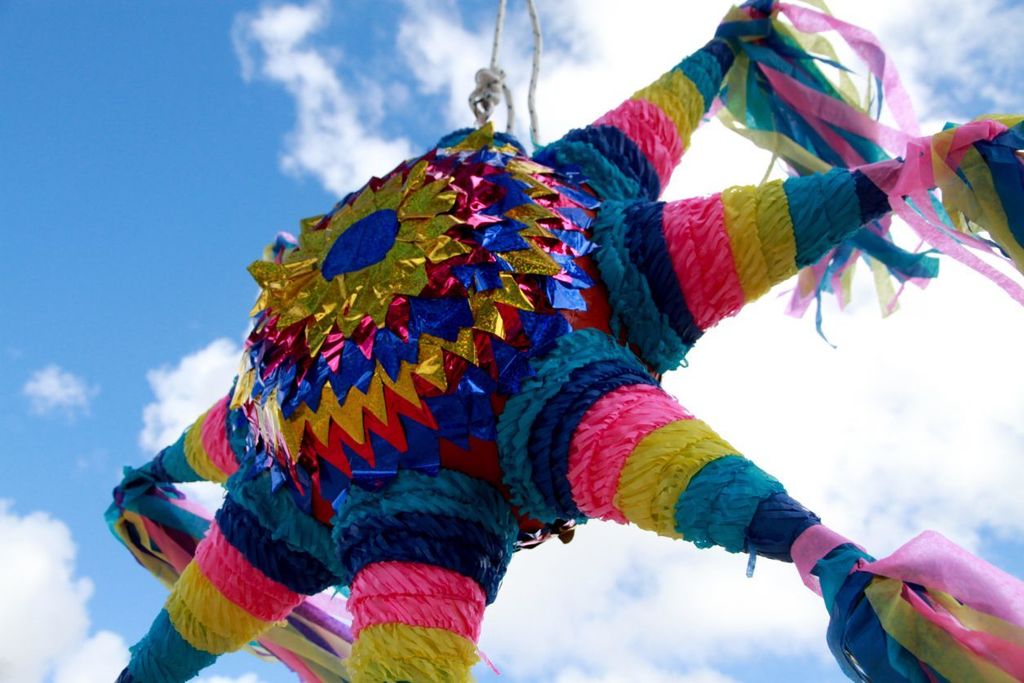 Calling all Grandfamilies, here's an opportunity just for you!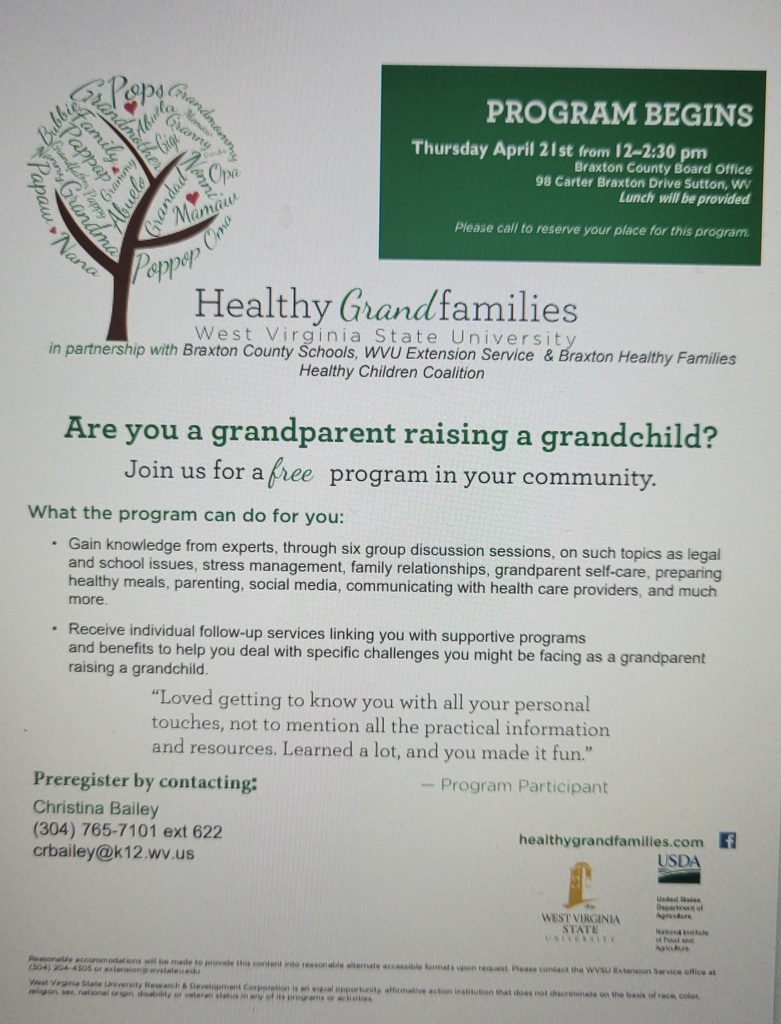 Good morning, LBE families! ☔ This is just a friendly reminder that Friday, April 8, is a two-hour early dismissal to allow time for staff to participate in Faculty Senate. Parent pick-up will begin at 1:15 and buses will run two hours early. Thank you!

Matt Pitcock's bus, 26A, will not run tomorrow, January 25, 2022. Please make transportation arrangements

Matt Pitcock's bus, 26A, will not run tomorrow, January 21, 2022. Please make transportation arrangements

Matt Pitcock's bus, 26A, will not run tomorrow, January 20, 2022. Please make transportation arrangements. Thank you.

Due to insufficient coverage, Kindergarten through 5th grade will be on remote learning tomorrow, January 14th. Students in grades K through 4th should complete the remote packet in their red folder. Students in Mrs. Berry's 5th grade will follow the directions provided in class and log on or call in to the Teams meeting sessions. Please see Mrs. Berry's Dojo for details. Please call the front office if you have questions 765-2042.

Mrs. Duffield's Kindergarten and first grade will be on remote learning today, January 12th.

Dear Parents and Community Members: To slow the transmission of COVID, Frametown Elementary will be on remote learning for the remainder of the week. The health and safety of our students and staff are our first priority.

Today, January 10, 2022, bus 32A, Bill 's bus, is unable to make it out Polemic Run due to high water. He will make the rest of the run as usual. If you have questions, please contact the school at 765-2042. Thank you.

This message is a reminder that January 7, 2022 is a two hour early release for students to allow for staff professional learning. Families please be sure to have a parent or documented guardian at the bus stop for all students in third grade and under. Have a great evening!

We will have a 3 hour early dismissal today due to the anticipated snow storm. Darla and Bill are not running today. Parent pick up will be at 12:15. If you have questions, please call the office 765-2042.

Due to the anticipated snow on Friday, the LSIC Town Hall meeting will be held virtually on Microsoft Teams at 5:00. You may join by clicking the link or by calling in using the conference ID. The link, number, and conference ID are listed below and will also be posted on Dojo and Facebook. If you have questions, please call 765-2042. We look forward to meeting with you virtually to share our experiences this year and hear your suggestions to help students achieve academically. Microsoft Teams Meeting Information: Join on your computer or mobile app Click here to join the meeting:
https://tinyurl.com/LSIC-Meeting
Or call in (audio only) +1 304-553-7794,,367761427# United States, Charleston Phone Conference ID: 367 761 427# Find a local number | Reset PIN

Friday, January 7th is a 2 hour early dismissal. It is also the Little Birch Elementary Local School Improvement Council town hall meeting at 5:00 in the gym. We look forward to discussing our progress and hearing your suggestions to help our students achieve academic greatness. Masks and social distancing are required. See you then!